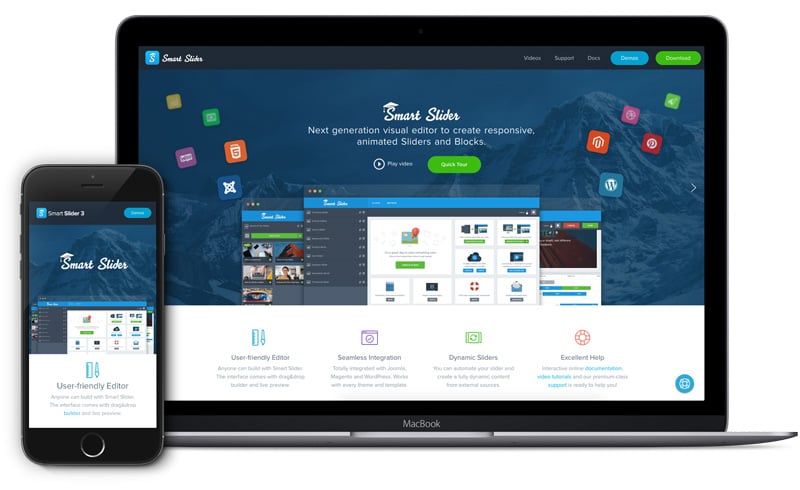 Smart Slider (3) ver. 3.1.4 & 63 Templates
Next generation visual editor to create responsive, animated Sliders and Blocks.
User-friendly Editor
Anyone can build with Smart Slider. The interface comes with drag&drop builder and live preview.
Seamless Integration
Totally integrated with Joomla, Magento and WordPress. Works with every theme and template.
Dynamic Sliders
You can automate your slider and create a fully dynamic content from external sources.
Quick Overview